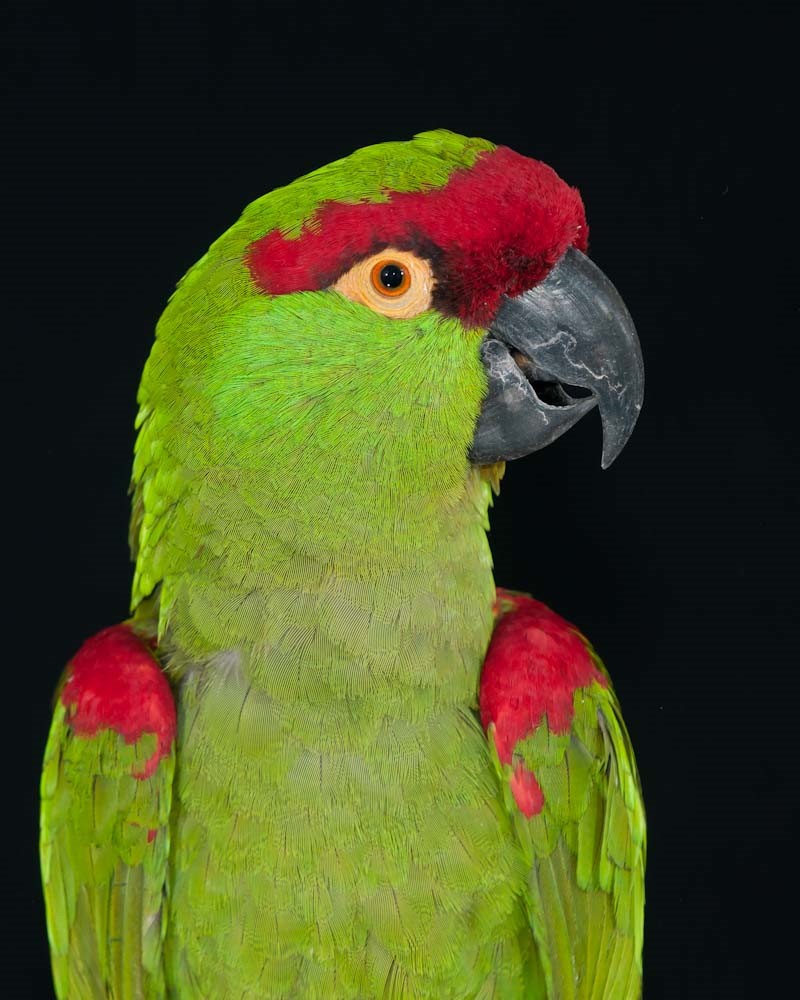 UPDATE February 2022
BRI continues to work to set up a Thick-billed parrot research project in Arizona.
In 2014, BRI placed our four Thick-billed parrots in captive breeding programs with respected breeders, each having bred Thick-billed parrots before and contributed to the Thick-billed parrot projects of the 1980's and 1990's. We partnered with Jungle Island, in Miami and have combined our birds with theirs. Due to pressure from USFWS this effort was ended.
We have shifted our focus to doing projects with species in other countries where we have been able to obtain government permits. It is our hope that USFWS will be more interested in allowing our project with Thick-billed parrots in the USA once we have successfully completed projects in Brazil and/or Honduras.
We continue to seek additional breeding partners for this project.

BRI Vice President Constant Woodman has received her PhD. from Texas A & M under the supervision of Dr. Donald Brightsmith, PhD.
The immediate goal of the project is to increase the captive population of Thick-billed parrots by providing zoos and private aviculturists a conservation project with Thick-billed parrots. Though there are estimated to be less than 2000 Thick-Billed parrots remaining in the wild in Mexico (USFWS 2012), currently many Thick-billed parrots in zoos are on no breed status due to no approved outlet for the offspring.
The intermediate goal is to conduct reintroduction research within the US with Thick-billed parrots.
Our long-term goal is to establish a flock of Thick-billed parrots along the Mogollon Rim between Payson, Arizona and Albuquerque, New Mexico, where they once lived previously.