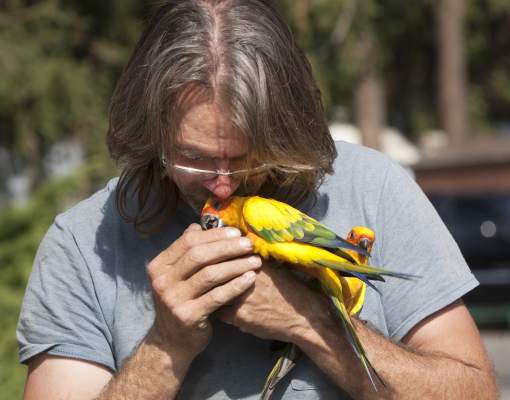 Colorful parrots will fly from a 40-foot pirate ship and out over the crowd today, opening day for the 121st annual Central Washington State Fair. Bird trainer Chris Biro of New Mexico has 17 parrots at the fair for a show used to educate the public about endangered...
read more
BRI could not exist without the generosity of our supporters.
By making a tax deductible donation to support the work being done by BRI, you join a community that is committed to helping save endangered bird species for future generations.
With your gift you are investing in nature's future and become a partner with BRI as we work to save endangered birds through reintroduction programs, research, education, and habitat conservation efforts.
Donations made to Bird Recovery International are tax exempt. BRI is recognized by the IRS as a 501(c)3 organization. IRS TIN # 26-0172673